Tuesday, December 24, 2019 - 5:30PM - 6:30PM
December 24 - 25, 2019 - 7:30PM - 8:30PM
Wednesday, December 25, 2019 - 10:30AM - 11:30AM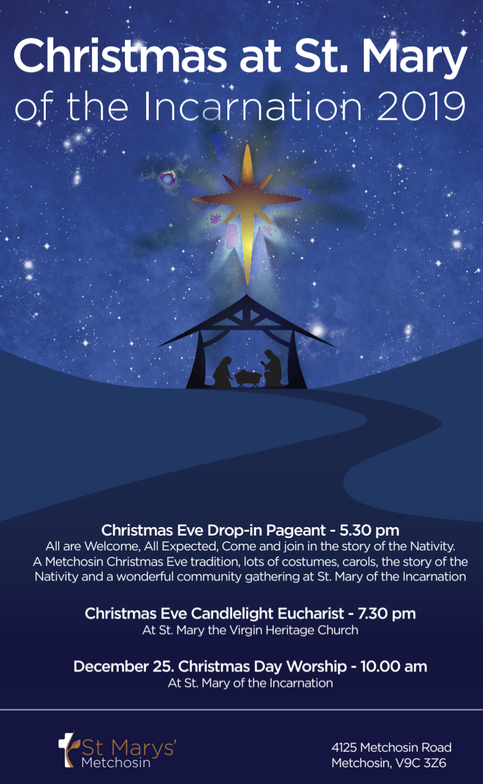 Join us for any or all of our Christmas Services this season. Services begin with our Christmas Eve drop-in Pageant beginning at 5:30 at St. Mary of the Incarnation, 4125 Metchosin Road. All are welcome. All are expected, come and join in the story of the Nativity.
Christmas Eve Candlelight Eucharist at 7:30pm at St. Mary the Virgin,our Heritage Church at 4354 Metchosin Road.
Christmas Day Worship begins at 10am at St. Mary of the Incarnation.