Thursday, March 7, 2019 Next Date
7:00 - 9:00 pm
This event has already occurred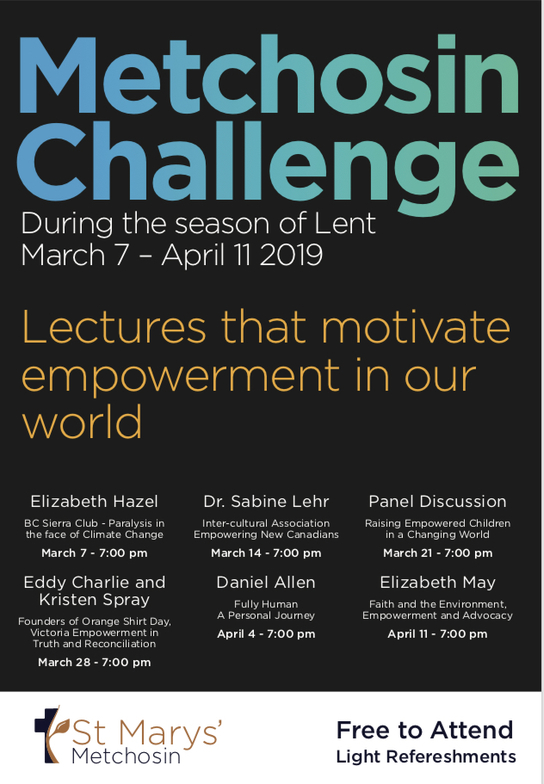 This is the third year St. Marys' offers up a Lenten challenge to ourselves and to the wider community to engage in learning and discussion that affects our world. Come and join us for discussion that can broaden our worldview inspiring us to action that can bring about positive change. Take the Metchosin Challenge!
This event is free to the public.
Light refreshments served.