Sunday, October 6, 2019
10:00 am - 11:00 pm
St. Mary of the Incarnation Anglican Church Metchosin 4125 Metchosin Road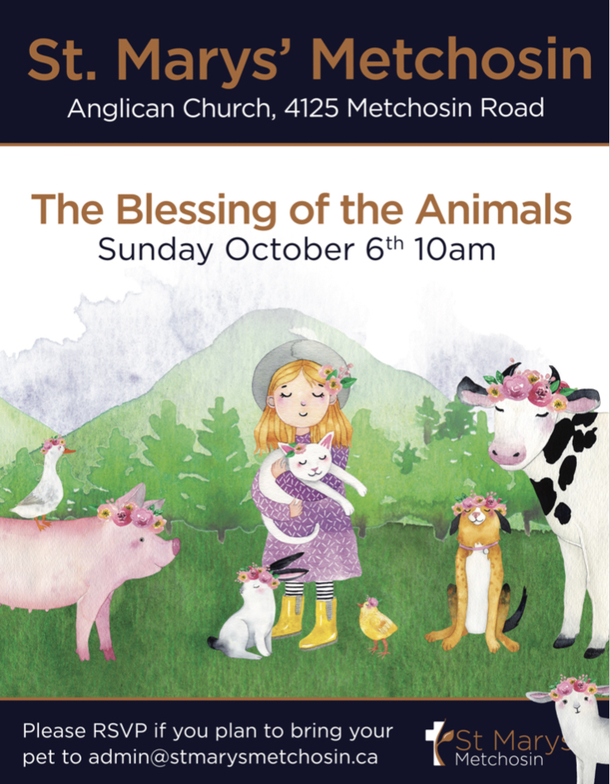 St. Francis loved all God's creatures and followed God's example of kindness and mercy, compassion and love for all creatures.
Please RSVP to the church office [email protected] if your pet will be joining us. Please keep in mind the comfort of your pet with its ability to be around other furry friends and children.