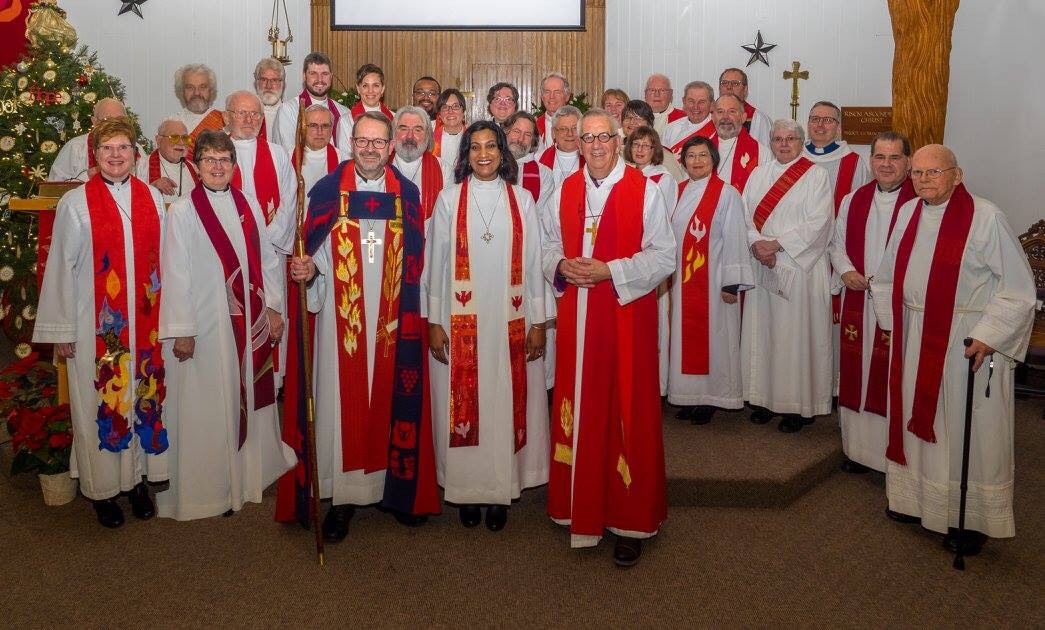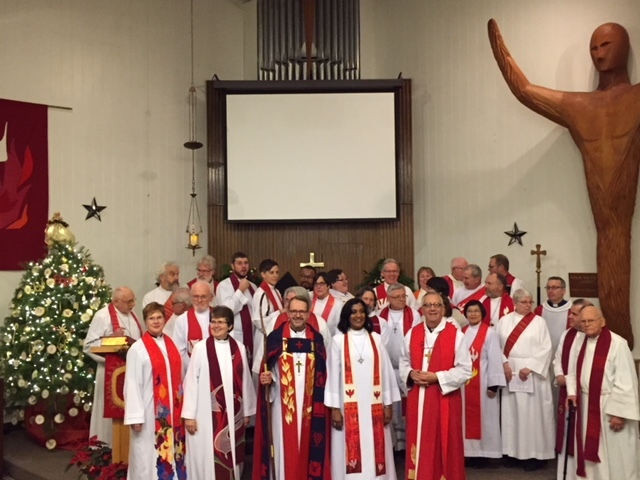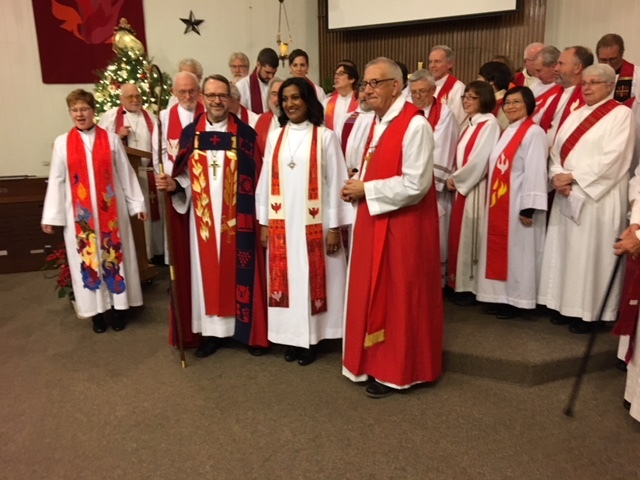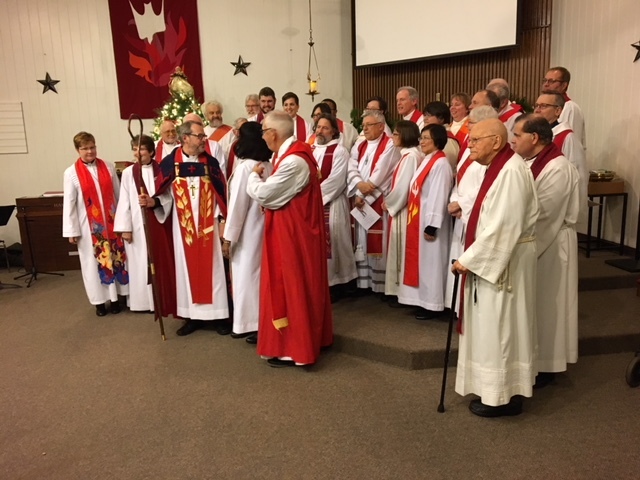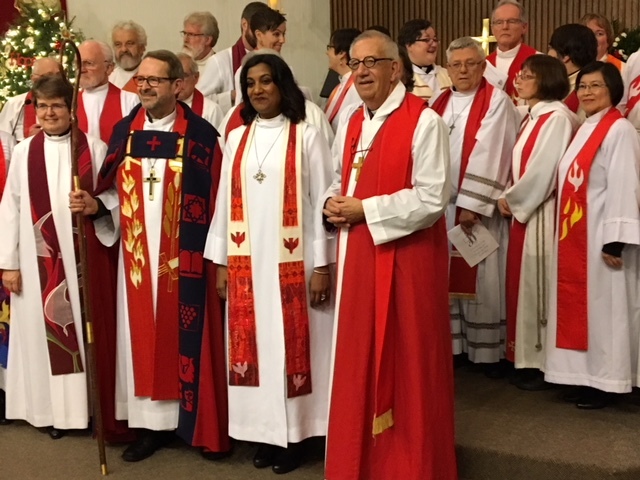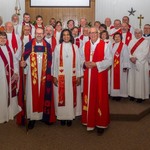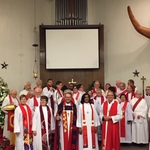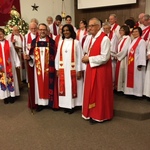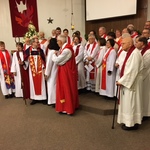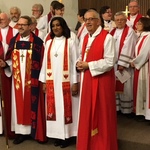 December 19th, marked the beginning of a new chapter in the ministry of St. Mary of the Incarnation's newest rector Aneeta Saroop who became ordained as a Lutheran Pastor called to serve an Anglican parish.
Friends and family gathered at Grace Lutheran Church in Victoria to celebrate this momentous event. Many St. Mary's parishioners were in attendance and it was a very warm and inclusive event reflecting the full communion we share with the Evangelical Lutheran Church in Canada (ELCIC). Aneeta said she is humbled by the privilege to serve as pastor to the people of St. Mary of the Incarnation Anglican Church in Metchosin.
Our Rector Aneeta hails from Guelph Ontario to immigrant parents from Trinidad and Tobago, she moved with her family as a young girl to Prince Rupert, BC. Her next move was to Victoria to attend UVic in 1987 and she's considered herself an "Island Person" ever since.
With her husband Thomas and her three children, Eric, Maya and Aleesha. We are so pleased to welcome them to our St. Mary's Family.
Aneeta has worked in the Lutheran church (ELCIC) as a Children's Ministry Coordinator as well as a Youth Leader and served on the Anglican Church of Canada and Evangelical Lutheran Church in Canada Joint Youth Ministry Committee.She attended seminary in Saskatoon at the Lutheran Theological Seminary and earned her Masters of Divinity in May of 2017.

In her own words after 3 days she had this to say:
"I've only been in the office three days and I already get the sense that the people of this parish are a loving and caring and delightfully honest community. I feel very called to serve this community and I plan to walk alongside them on the journey, trusting that God walks with us every step of the way. I'm excited for us to get to know each other and to welcome others from the wider community who seek a place where people are just honest and real as they grow in their love of God and the world."

Welcome Aneeta, we look forward to growing with you in faith and God's abiding love.